Engineering Services / Setting Out
Geomatic Surveys Ltd provides engineering services for developments in the house building, commercial and industrial construction sectors.
Our Survey Software is capable of uploading coordinate data in a variety of formats, quickly determining the point to be set-out and record a Quality Assurance Tolerance Check of the stakeout point. The client receives a CAD Checkplot of the stakeout points and also a Quality Assurance file listing the accuracy of the stakeout points.
On completion of construction projects we provide 'As Built Surveys' suitable for both Section 38 and Section 104 Submission.   Our drawings provide all the necessary details, such as sewer gradients, pipe sizes, colouring etc. for Local Authority and United Utilities submissions.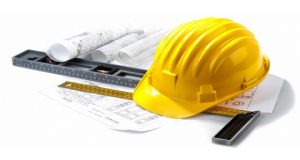 Setting Out Services include