Geomatic Surveys Ltd can provide you with 3D models and point cloud datasets.
Surveying has progressed significantly in recent years and the production of accurate 3D data is now crucial. Geomatic Surveys Limited have always understood the requirement of embracing the latest technology and have been at the forefront of developing laser scanning and associated deliverables for the clients requirements.
The use of a 3D Laser Scanner provides a fast and accurate survey solution for any surveying project and is invaluable when surveying inaccessible or complex buildings with high geometrical detail.
With the increasing requirement for 3D data, the scanning technology and software enable 3D modelling and point cloud datasets to be produced.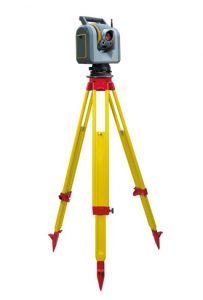 Geomatic Surveys Ltd has invested in the latest high precision Trimble SX10 Scanning Total Station, to obtain highly detailed measured elevations of any building or built environment.